If you're involved with any historical costuming groups on social media, you may already have heard about the fabulousness that is historybounding. For those who don't know, historybounding is the act of incorporating historical or history-inspired clothing into your day-to-day fashion choices. This can involve subtle touches, entire historical wardrobes and everywhere in between.
Besides Morgan Donner (above), the lass who coined the term, the most well-known example of a historybounder is likely Zack Pinsent who rose to prominence a few years ago when his unique style was featured in a few mainstream media outlets. Pinsent is a young fashion designer who dresses exclusively in Regency-era garb and has been doing so since he was a teenager. Plus, he looks hella dapper.
View this post on Instagram
Bernadette Banner is another well-known name within the historybounding space…
View this post on Instagram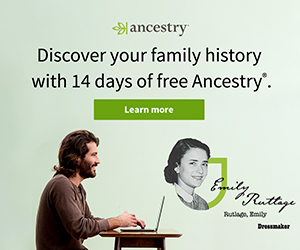 A few members of one of the historybounding groups on Facebook were kind enough to provide some images and answer a few questions about this unique hobby.
Why does historybounding appeal to you? How did you get into it?
I've always had a love for historically-inspired clothing, especially medieval and renaissance dresses, and fantasy has always been a genre I enjoy. Lord of the Rings, Narnia, Harry Potter, etc. I read so many books and watched so many movies growing up it's impossible to narrow it down to just one influence. Growing up, I made a couple historically-inspired costumes for Halloween and such, but didn't have much I'd wear as part of my everyday wardrobe until the last year or two. Now that I'm older and more confident in my sewing and sense of self, I'm more comfortable making and wearing clothing that shows my interests, whether it's a t-shirt that references my nerdy side or a nice, fluffy cloak I made. I started consciously historybounding after coming across Morgan Donner's video coining the term, and though I have a very limited amount of historically-inspired clothing, I've discovered that modern clothes can be quite versatile when it comes to historybounding. For example, I've made almost a dozen different historybounding outfits for multiple eras using the same modern dress as a base, just adding other garments and accessories, and there are still plenty of ways to put together more outfits with it.
Brittany Makrush:
I was history bounding before the word was around. I started doing costumes and cosplay around the age of 12, mostly historical or vaguely historical things. From there, much to my mother's dismay, pieces of the costumes began creeping their way into my closet.
Aleksandra Drążek:
Historybounding appeals to me because I can express my inner self even more. It all started when I saw a beautiful garment online and wished to have it. I bought materials and started to learn. It was wibbly-wobbly at the end but it was my first ever garment. From that point, it got more extreme.
Kate A J Swan:
I've always been fascinated with the past. I got into historybounding through 1940s fashion and my obsession with Lord of the Rings, I saw the hobbits and thought they looked so smart in their little waistcoats and embroidered kerchiefs. I also study archaeology, and as soon as I got into the Viking-era, I started wearing those clothes around the house because they're just so comfy.
How does sewing historically-inspired garments compare to more modern garments?
One of the big differences for me is which fabrics are used. With a lot of modern garments the preferred fabrics are stretch knits and are often synthetic fibers, while with historically-inspired garments the preferred fabrics are non-stretch natural fibers. The amount of time and effort put into them can vary greatly too. I feel like I put more care and thought into the construction and details of my historically-inspired sewing than my modern sewing. It's also interesting seeing the different responses you get to something you've made depending on if it's modern or historical. I feel like I get more comments on my historical clothing than my modern clothing, and it could be because it's out of the norm to dress historical, so people notice it more. When you wear a kirtle or cloak or some other historically-inspired garment, people tend to assume you're headed to some event or something, but sometimes you just want to wear something that makes you happy.
Brittany Makrush:
Honestly, it's been so long since I've made a completely modern garment, it's a tough question. If you're comparing to store-bought modern, I'd say the quality is the biggest difference.
I'm practically not wearing nor sewing modern clothing – except shoes (it's my guilty pleasure). For me, modern garments are not practical or comfortable to wear. Firstly, historical clothing is made to fit you. There's no such thing as standard sizes. It's like you are making a dress in whatever size you want it to be. Secondly, the choice of fabrics is amazing, because you use only the most natural fibres like wool or linen. It allows you to dress perfectly for the weather. It's never too hot because linen breathes or never too cold – all because of wool.
Kate A J Swan:
It depends on what you're making, really. I tend to flit between 18th-century country wear and Viking-era. The 18th-century stuff is a little more fiddly, and I've found that hand-stitching is easier in many cases than machine stitching, whilst the Viking stuff is so easy because it's all rectangles. Modern garments end up with a lot more fabric waste because we're not so conservative about that sort of thing today.
What kind of response have you received from your historically-inspired garments?
The one I get comments on the most when I'm out and about is my winter cloak, but I'm sure the main reason for that is because that's the one I've worn the most. I just enjoy wearing it whenever I get the chance, and it's nice and warm. It made me laugh the times I've worn it and a neighbor kid would come up and be so excited about the faux fur trim and how soft it is. When people do comment on my historically-inspired garments it's always something positive, and often when people find out I made them myself, they're quite impressed. I feel like I do have some talent for creating things, but it's also a skill I've worked to develop over the years.
Brittany Makrush:
I tend to be on the more inspired end of the spectrum for practicality's sake. The biggest thing is people sometimes think I'm overdressed or a bit snobby.
There's a festival of responses but I can't blame anyone-you don't see full Viking girls walking on the streets every day! Some people are rolling their eyes, some ask if I'm from band/theatre and some just ignore it. There are exceptions which think that it's cool. If so – I can invite them to my Viking kingdom and we can happily feast or drink mead together.
Kate A J Swan:
I've had a few stares, mostly when I was still living in a rural area, but when I moved to the city it got easier. More often than not I get positive responses, but if people have a problem with how I look then it's their problem. I remember getting weird looks when heading to a SCA (Society for Creative Anachronism) meet up in full Viking garb but it was a really cold day and I felt so smug knowing I was a lot warmer than anyone else on the street in my two layers dresses, wool cloak and leg wraps. I can say that I've undoubtedly made more positive connections with this unusual dress sense than without.
Thanks friends!
Related links: